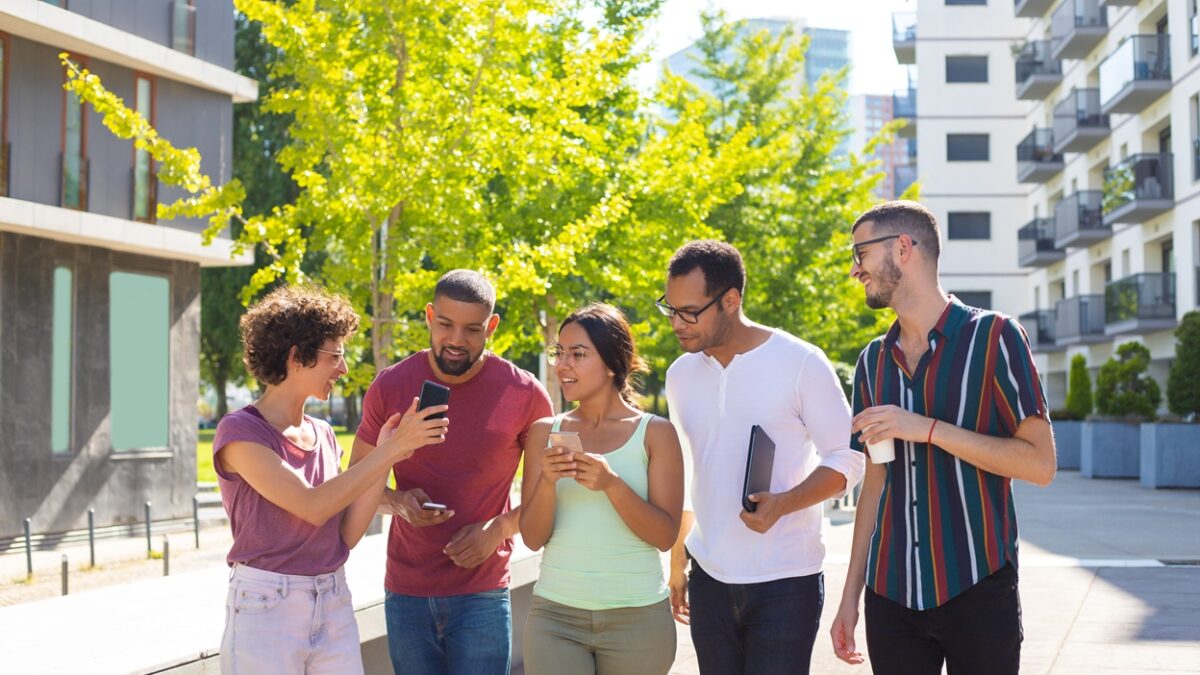 Monetizing in-app inventory with video ads has been one of the lucrative strategies for mobile app publishers working both in the free and freemium segments. Will this trend stick in 2022?
From a publisher's perspective, a high-quality mobile app has never been enough, if you can't monetize it successfully. And that's where things get trickier.
Over the past few years, mobile app usage trends, mostly driven by the COVID-19 pandemic, have fueled the sharp increase of app downloads both within and outside the conventionally leading gaming segment. And the recent craze around Wordle only proves this point (even the vast majority of SaaS ecommerce sales have shifted towards mobile sales).
Namely, in Q3 2021 alone, users have installed over 35 000 000 000 apps from Google Play and Apple App Store (per Statista). More importantly, the steep decline in the share of paid apps in 2021 (down to 4% and 6% in September 2021, respectively) basically means that over 26B of Android apps and almost 8B of iOS apps are currently working on a subscription-based, freemium, or the free, ad-supported business model (even in the budgeting app niche).
Of course, in spite of the huge download numbers, the user retention rate varies from niche to niche, and from app to app, especially in the competitive verticals, like team communication and messaging. And so are the monetization capabilities. The gaming segment aside, however, one of the common strategies mobile app publishers are usually opting for is in-app advertising.
In the in-app video ad niche, aside from running Instagram ads of various cost, most premium brands are in a constant search of either the exclusive access to premium audience, and/or the unique ad format (in addition to promoting their content using IG hashtags, for instance, or in Instagram comments), in order to achieve maximum user engagement. And what this inevitably means for app publishers is their urgent necessity to continuously improve and adjust their monetization tactics to ensure sustainable in-app video ad revenue growth. 
Dive into the brief AdPlayer.Pro's guide for publishers of mobile apps below and learn some practical tips on how to boost your in-app video ad revenue in 2022.
Develop a Comprehensive Data Strategy
Similar to what has been happening on desktop and mobile web, advertisers' access to customer data is inevitably decreasing in the in-app sector, too. Blame it on Apple's ATT, or Google's stricter cross-app targeting limitations, but being able to utilize precise, well-segmented user data has already turned into a premium option.
Correspondingly, mobile app publishers are currently facing a challenging task to develop and implement an efficient data strategy in order to get their users' consent to the collection of their zero- and first-party data, in a privacy-first environment, for further use for advertising purposes.
While one of the seemingly effective solutions to obtain customer email info, for instance, is to enforce sign-ups, the trickier task, undoubtedly, involves the acquisition of an informative users' consent on its use, without bombarding, hence irritating them with multiple consent popups/banners.
Leverage Gamification in the Non-Game Environment
Gamification will remain perhaps the hottest accelerating trend across the in-app video ad landscape in 2022, especially in the non-game niches, where the interactivity aspect often lags.
In the outstream in-app segment, in particular, this means an animated in-banner ad is likely to invoke comparatively greater users' engagement, than the static one. And so is the short, yet catchy in-app InPage video ad, especially if it's offering a gamified AR experience (shoppable or not) to users on-tap.
Balance Direct & Programmatic Ad Deals
While premium mobile publishers will probably continue monetizing their inventory with top-tier brand advertisers either directly, or through PMPs in 2022, the biggest share of the app market can't but balance direct partnerships with programmatic ad deals (i.e. utilizing the existing and emerging in-app bidding tech).
And the trick is, in spite of the varying revenue rates, the importance of verification of in-app video ad viewability, the actual served impression volumes, as well as the precise measurement of attention metrics (i.e. audibility, screen taps, etc.) remains primal in both segments.
In this respect, working with third-party verification providers, like MOAT or DV will remain likewise crucial for maintaining the publisher's spotless reputation, as the integration of OM SDK.