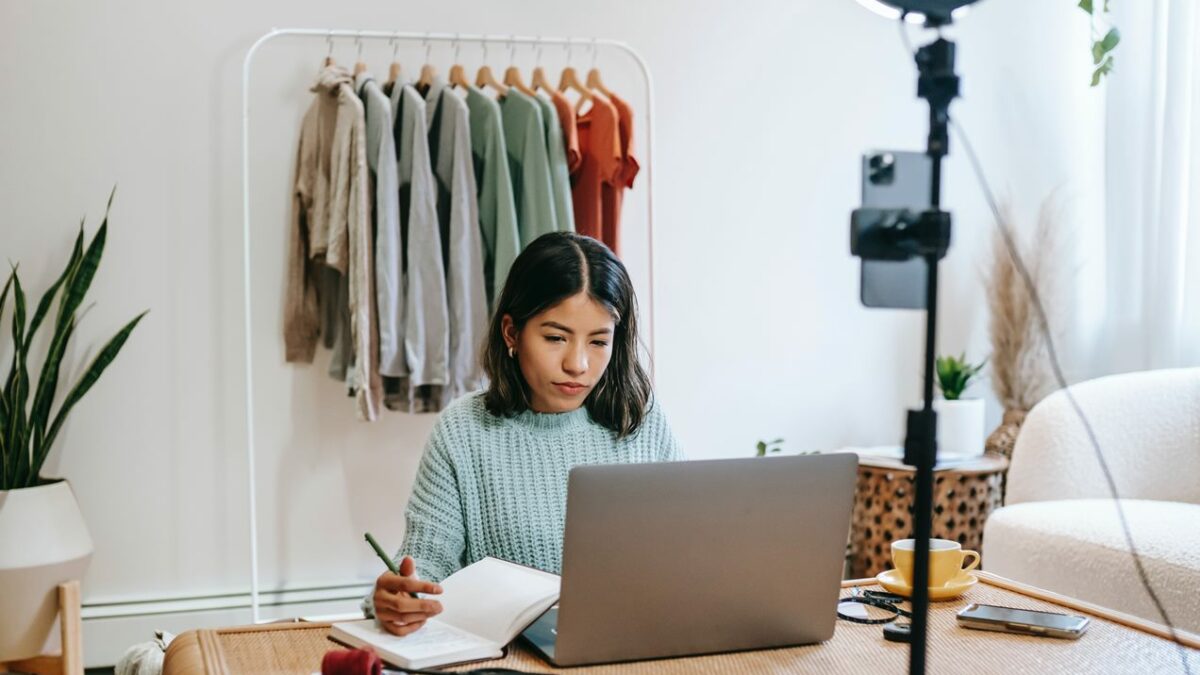 Quite predictably, the social video advertising industry has been undergoing a continuous boom in 2019-2021. Are you keeping up with the pace?
According to eMarketer data, around 3 230 000 000 people around the globe were using a social network app at least once a month in 2020, which is over 8% higher than in 2019.
And this is, perhaps, one of the key factors, which actually makes social media advertising in a whole, and social video advertising in particular so lucrative in the eyes of brands and ad agencies these days.
However, in spite of the seemingly continuous social video ad boom in 2018 – 2021, the market trends are constantly changing. In fact, they've been lately changing way faster than ever before, which is why it's so important to keep up with the pace.
Let's take a dive into some of the major trends currently shaping out the social video advertising industry.
YouTube is Still the Advertisers' Primary Choice
As the recent Wyzowl report revealed, YouTube kept its top position for advertisers across various verticals in 2020, with 87% of marketers naming it perhaps the most effective video ad channel for their business among all social platforms.
In particular, skippable pre-rolls remain the top format in terms of video ad viewability, helping brands to reach wide cohorts of potential target audience among non-premium YouTube viewers.
Meanwhile, a growing number of businesses are currently shifting a greater share of their media budgets to the sponsored product integration into top-tier creators' content, making it accessible to premium viewers, too.
A Pro tip: since video ad performance in user-generated content is likely to increase by 20-30% in some verticals, this could be a good choice to focus on in partnership with YouTube influencers. As for the branded content, already published on a company's YT channel, this could be a good fit for integrating as a source of advertising Demand into premium editorial environments.
TikTok is Ahead of the Game in Creator Marketing
One thing is clear, the TikTok business model has demonstrated skyrocketing growth over the past months. And leveraging its potential has become somewhat a Must for brands, trying their hand in creator marketing activities, or wishing to improve their multichannel marketing tactics.
Namely, the volume of creator marketing ad spend only in Europe exceeded 1 300 000 000 EUR in 2020 (per IAB Europe), and this number is expected to grow much higher across most geo's in the upcoming years.
A Pro tip: advertising on TikTok requires a clear understanding of marketing goals you're seeking to achieve, which may vary from the mere brand reach to the immediate sales boost, prior to creator/s selection. 
In this respect, an efficient tactic for medium-sized brands, for instance, would be to choose several niche creators, instead of wasting the entire media budget on partnership with one "star" with the overall greater social influence, yet potentially less persuasive skills, e.g. when it comes to sales recommendations.
Video Ad Measurement Challenges are Yet to be Overcome
No matter how promising the social video advertising niche might seem to brands, the key issues in it are yet to be overcome – and most of these are related to video ad measurement.
The truth is, just a few facts easily prove this point.
Pinterest has just recently withdrawn its video ad platform's audit application after MRC denied its measurement's accreditation, leaving its Demand partners wondering whether the platform data is actually verifiable.
Facebook has been already caught exaggerating its video ad viewership & engagement data, and the platform's future perspectives look even more vague, given the iOS 14.5 updates and the upcoming cookie deprecation.
Even though the TikTok's creator marketplace promises access to certain amounts of video ad campaign data, measuring its impact beyond the mere audience reach and brand recognition remains a very complex task.
Quite predictably, such challenging realities will inevitably force marketers to encourage the introduction of new measurement features within the social platforms to keep their investments coming in 2022-2024.
A Pro tip: a potentially effective tactic would imply opting for a creative mix strategy with a stronger focus on partnership with a limited number of brand loyal creators, whose social voice has already proven its effectiveness in the long run.