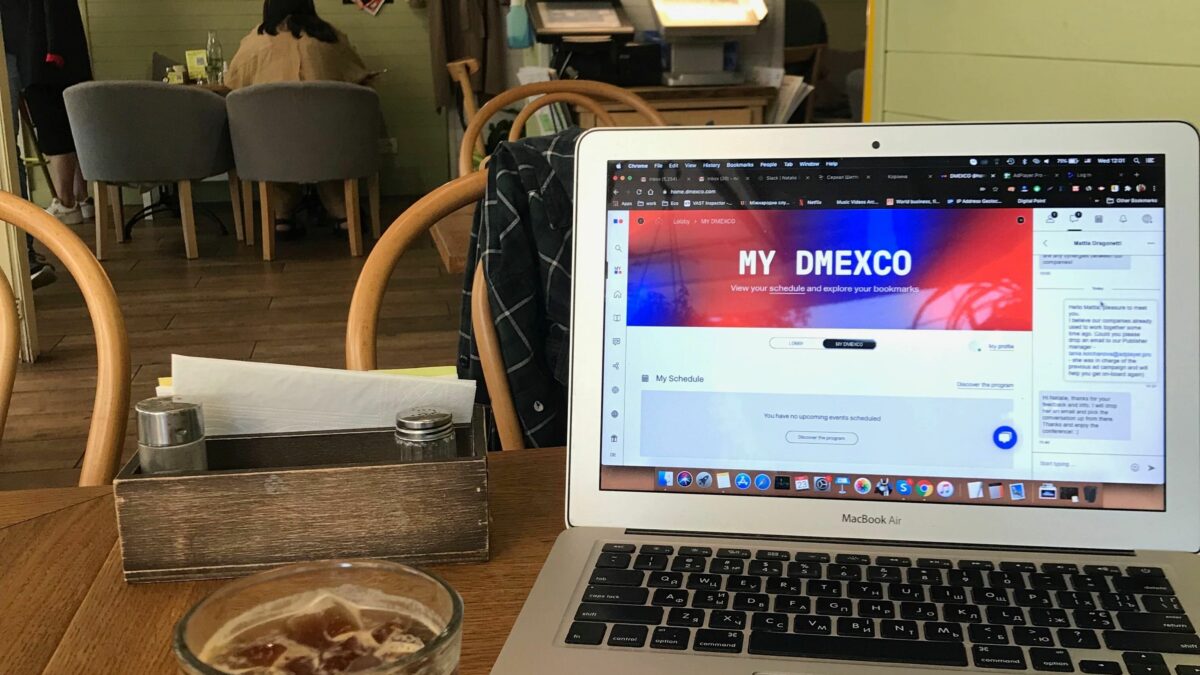 This year's all-virtual DMEXCO @home edition was nothing like the previous events. Yet, it still managed to capture what the online advertising industry lives and breathes today.
Unlike the previous DMEXCO conferences, held annually in the city of Cologne, Germany, the 2020 event was all about online collaboration.
After months of thorough research and prep for this year's expo & conference, the organizers have come up with a hard, yet reasonable decision to go all-digital instead of arranging an offline event to ensure everyone's health and safety. Here's how it came to DMEXCO @home.
Quite predictably, the AdPlayer.Pro team couldn't miss such a profound gathering of industry pioneers and virtually attended DMEXCO @home 2020, too. Now that the two days of panel discussions, insightful workshops and hours of networking are over. we're delighted to share some of our key observations from the event.
CTV to Shape the Future of Online Video Advertising
Even amidst the crisis, connected TV advertising has remained one of the steadily growing niches in online advertising across the globe. As the number of cord-cutters is increasing further with time (about ⅓ of U.S. households can today be reached only via connected TV devices, per some analysts), CTV is quickly becoming, perhaps, the most lucrative market segment for sellers and buyers.
Even though the major challenges, like video ad fraud, lack of precise targeting (e.g. no frequency capping on the household level) and measurement mechanisms are yet to be overcome, most industry players remain optimistic, and are eager to keep investing in the CTV niche.
Redefining a Privacy-First, Customer-Centric Approach
As the experts admit, the implementation of CCPA and LGPD regulations, as well as the upcoming deprecation of cookies, have marked the beginning of the new era in digital marketing, which will have a profound impact on the industry's future.
With end-user privacy being put first, the business approach to attracting and retaining customers is reshaping to provide target audiences with relevance and value through video ad creatives, without jeopardizing their Personal Data in any way.
Brand Suitability IS the New Brand Safety
The fact that a separate virtual hall at DMEXCO @home was dedicated to a Virtual Brand Safety Summit this year speaks for itself: an efficient brand safety strategy currently is an indispensable part of businesses' approach to marketing, advertising, and branding as a whole.
More importantly, while a global fight against video ad fraud is still ongoing, it's brand suitability, which will steal the limelight in 2021. This will, obviously, transform the buyers' approach to ad adjacency, putting more focus on the publishers' first-party data, as well as second-party data to ensure video ad delivery to viewers in the right context.
---
Looking for more virtual conferences to attend this year? Check out the AdPlayer.Pro guide to online advertising events to RSVP in Q4 2020.