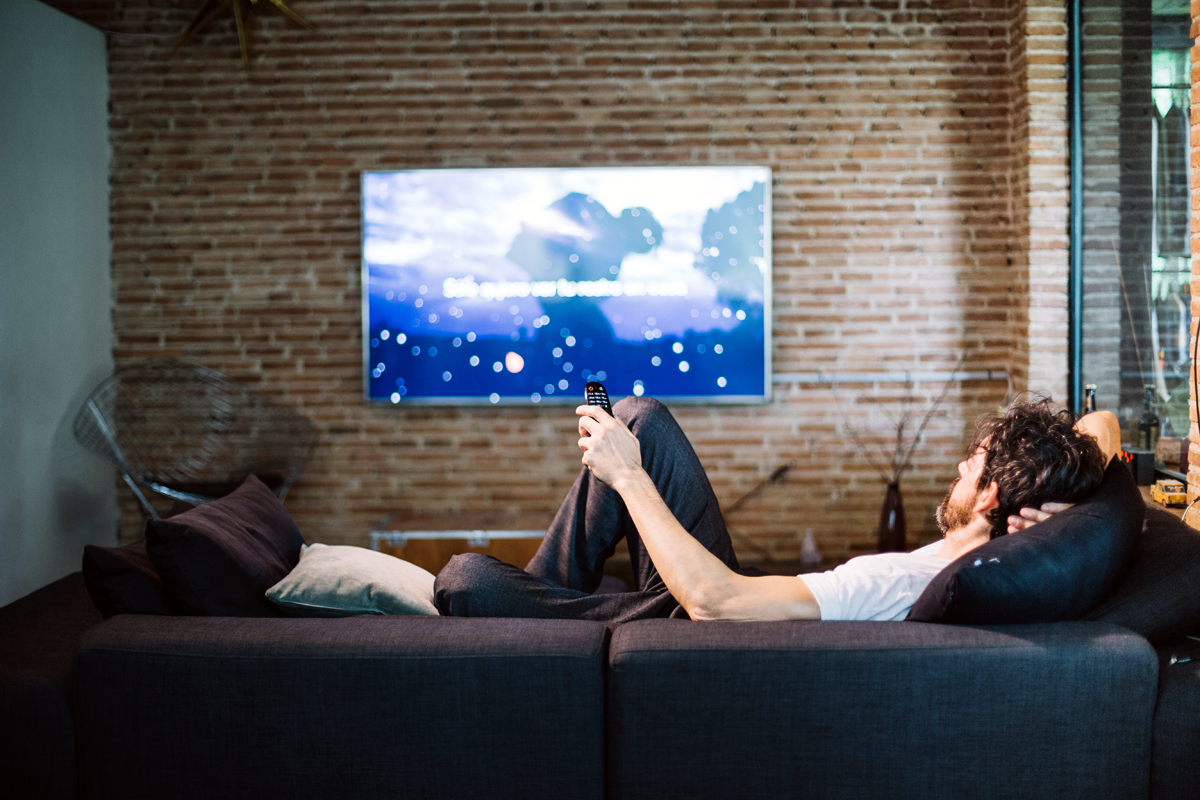 As many experts presume, CTV advertising will remain at the forefront of the global digital video ad market within the upcoming years. However, many publishers haven't got a clear understanding of their opportunity with Connected TV ads yet.
What is CTV, OTT or VOD, after all? How to increase your advertising yield monetizing ad inventory on CTV devices?
Check out the ultimate publisher guide to CTV advertising by AdPlayer.Pro to learn all about the OTT/Connected TV ads and your monetization opportunities in the niche.
Let's begin with covering the basics.
What is Connected TV?
In brief, Connected TV (also known as CTV) is a TV set that either includes the in-built Internet capabilities (Smart TVs) or connects to the Web via game consoles, Blue-ray players, streaming boxes or OTT devices; and enables watching short- or long-form web-based video content, streaming audio tracks or else.
What's the Difference between Connected TV and OTT?
Over-the-Top (OTT) devices (e.g. Apple TV, Amazon FireTV stick, Google Chromecast, etc.) are devices, specifically developed to enable viewer's access to web-content (websites, apps, streaming services) via a TV set.
Accordingly, Over-the-Top video content is the video content, transmitted over the Web from a video provider to a person's connected TV device.
Meanwhile, Video on Demand (VOD) is the video content, controlled, enabled, and watched anytime upon the original air date & time or its official release, usually via OTT devices, mobile web & apps, video streaming services, etc.
The Big Shift towards Connected TV
According to the IAB 2017 Changing TV Experience report, 56% of consumers' TVs are currently IP-connected, with 54% of viewers spending more time watching non-linear content, including digital video live streams (e.g launched using live streaming platforms), rather than conventional TV content.
More importantly, the average time U.S.-based viewers are spending watching OTT TV, as forecasted, will increase up to 19 hours by 2020. Sounds huge, right?
Benefits of Connected TV for Viewers
Why is OTT/CTV usage is expanding at such a rapid pace, you'd ask? Well, the thing is, people are growing exhausted from traditional cable TV companies and their restrictive subscriptions.
This is, actually, why more and more consumers, especially among millenials and young adults are becoming the so-called "cord-cutters", making their switch from traditional television to OTT and connected TV.
Connected TV is what gives consumers easier access to video content on demand, while expanding their choice of both content and subscription pricing options. More importantly, it also provides viewers with the higher level of control over their watching experience: it's likewise easy to navigate to a favorite video show in the first place, and continue watching upon pausing it, right where you've left off.
OTT/Connected TV Opportunity for Publishers
Since the video ad content is usually playing at the full HD resolution of viewers' smart TVs or media apps, CTV advertising provides viewers with sort of a lean-back experience, opening new monetization opportunities to publishers of video content.
Namely, some of the key CTV advertising benefits include:
Full-screen advertising experience. HD-quality Connected TV ads, usually with stereo sound, delivered fullscreen generally lead to better viewers' perceptiveness.
Interactive ad formats. CTV advertising, specifically targeting tech-savvy audience segments allow experimenting with both the well-known in-stream video ads (pre-roll, mid-roll or post-roll) and the interactive video ad formats, which usually improves the overall video ad campaign performance.
High ad completion rates. The "large screen" CTV advertising experience (with 100% of video ad in-view) increases ad viewability and usually results in higher completion rates, likewise for 15-sec, 30-sec and 60-sec-long video ads.
In this respect, while more and more premium advertisers are rushing to explore their Connected TV ads options, publishers get an opportunity to unlock and embrace new, powerful ad revenue streams.
The numbers speak for themselves: the OTT ad revenues are likely to reach $31.5 Billion by the end of 2018, as the experts predict!
Monetization Strategies with Connected TV Ads
Quite predictably, working with Connected TV ads can be a rewarding monetization strategy for publishers offering video streaming services, i.e. TV-everywhere platforms, OTT-standalone services or OTT aggregators.
As mentioned above, CTV advertising implies running in-stream video ads, along with innovative video ad formats, working with direct advertisers or third-party video ad serving solutions.
In this respect, the reputable video ad providers, like AdPlayer.Pro currently enable selling of video ad inventory on CTV devices to their premium demand partners directly or via the SSP.
Along with offering high CPM and fill-rate, the trustworthy video ad serving companies, including AdPlayer.Pro would also provide dedicated customer support for easier VAST tag-based integration.