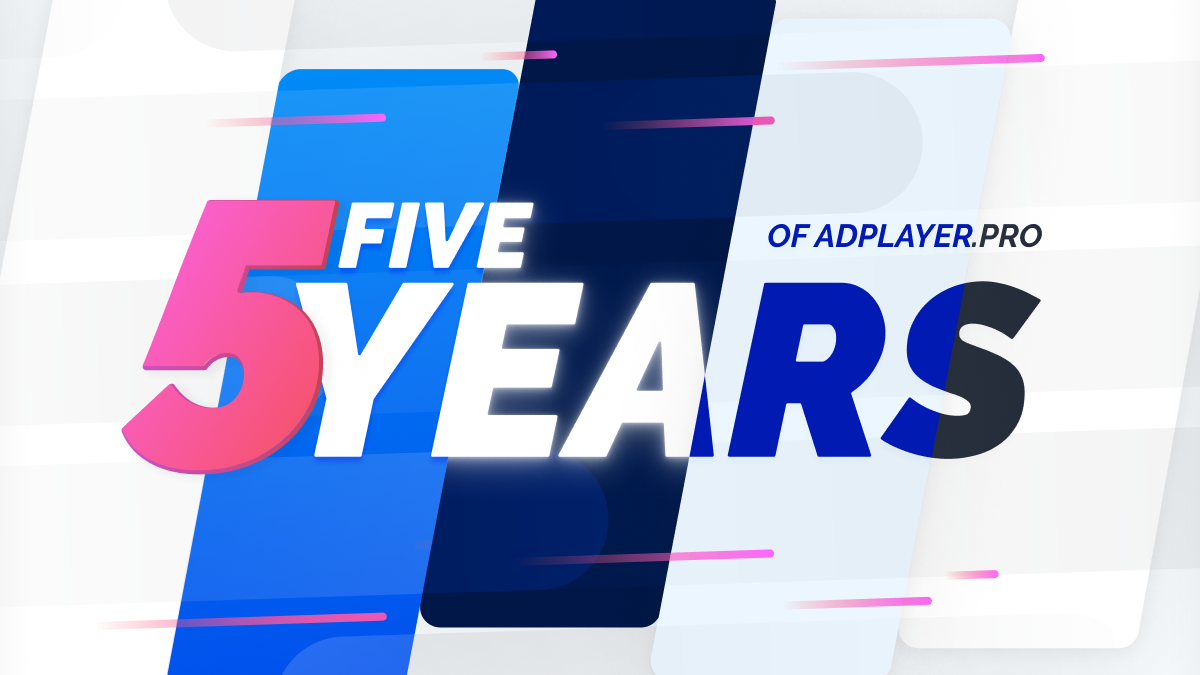 Aiming to commemorate the AdPlayer.Pro's 5th anniversary, our team has created a bright and informative "Five Years of AdPlayer.Pro" infographic with the key company's highlights from 2016 to 2021.
Back in 2016, when the history of AdPlayer.Pro just started we didn't have that many of video ad impressions to serve, yet it all changed with time.
In short, we're now proud to say that the volume of video ad impressions, served daily in partnership with our direct Supply partners has surpassed 42 000 000 in Q1 2021, and this number, as the stats prove, is even higher in Q2 2021.

And yes, the geography of publishers we're working with has also extended much over the past five years.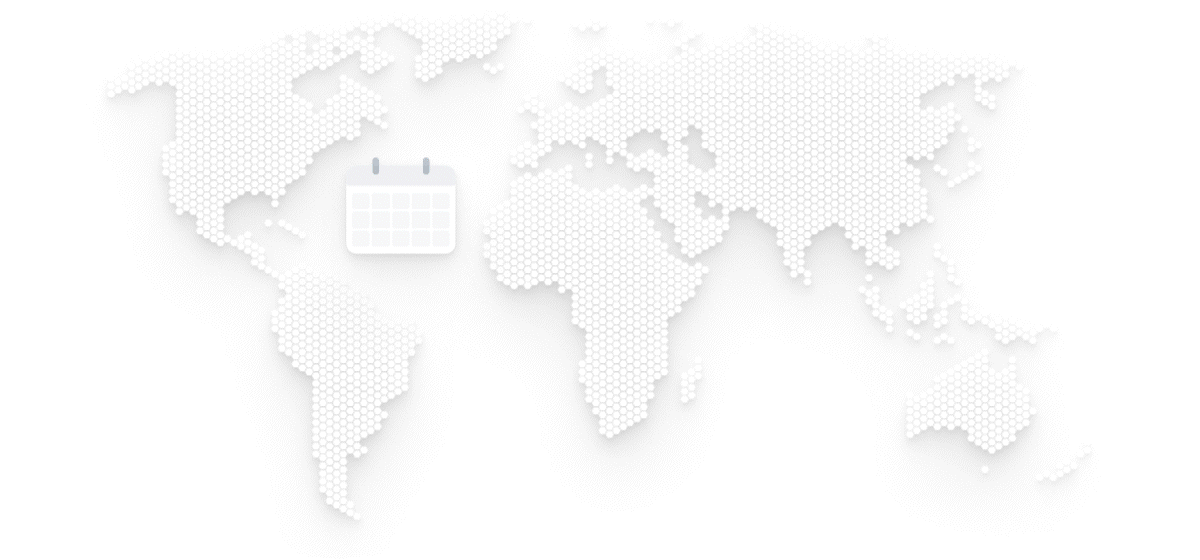 As for the AdPlayer.Pro's product evolution, it has also come a long-long way, and we're definitely not stopping here.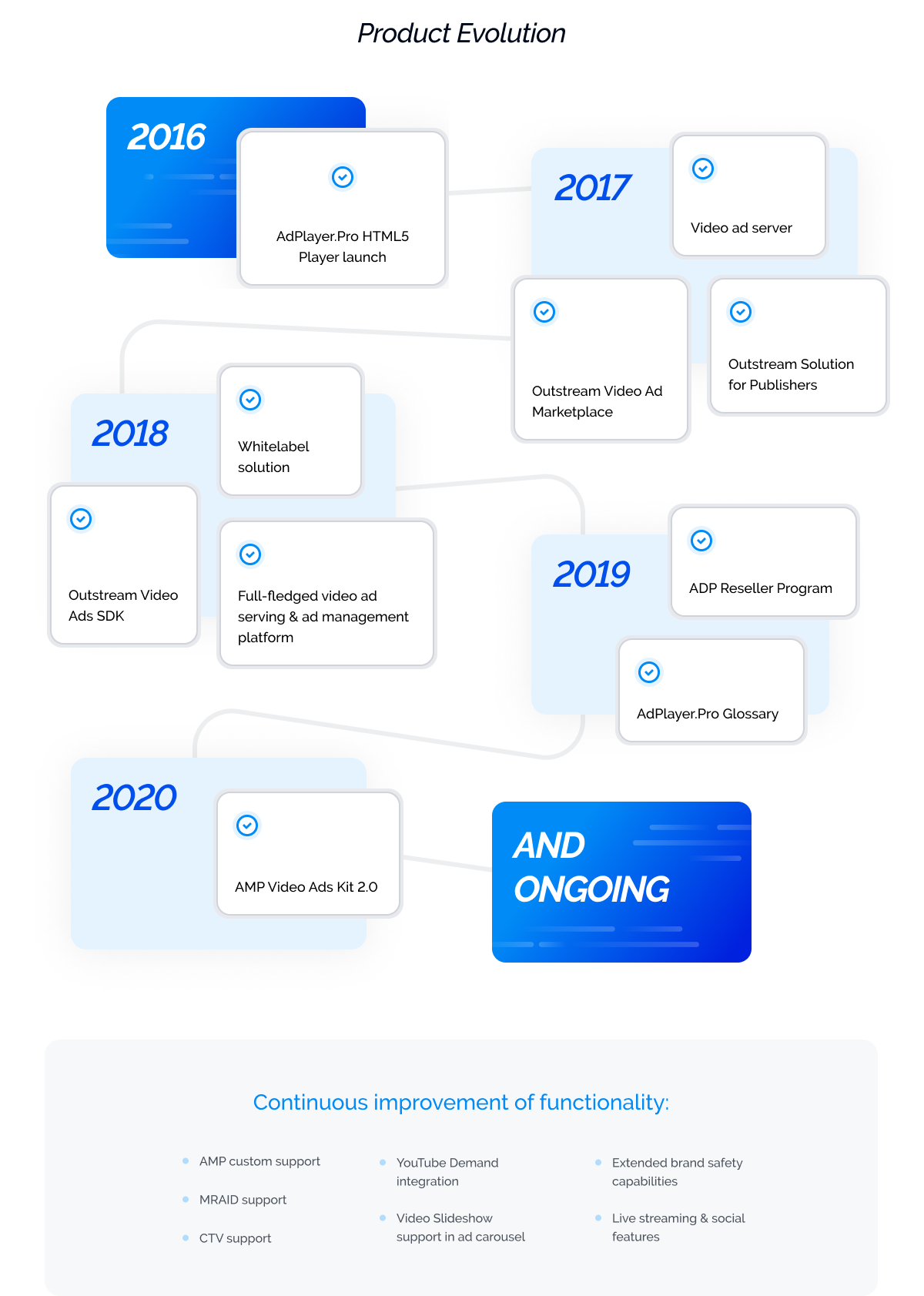 As our CEO, Anton Liaskovskyi usually explains, our company's success is mostly due to our incredible team of talented, creative and hard-working professionals.
The amount of work they've put into the development of AdPlayer.Pro is incredible, and we're immensely grateful to everyone for every minute of their time and every bit of their creative effort, invested in our products and services.