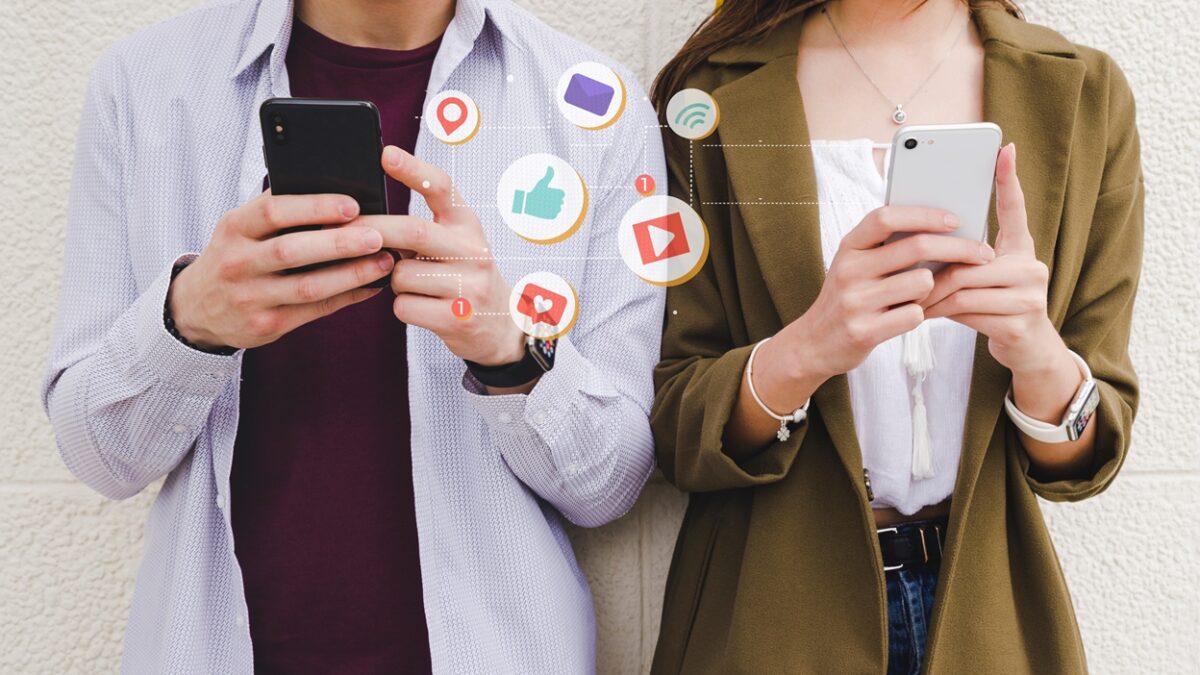 In their guest post, the Envato team experts outline some of the key social video advertising trends for 2022, and how brands can leverage these.
It's 2022, and every trend marketing prediction, resource, or tutorial will tell you that your marketing plan should include a strong video advertising strategy in social media. Quite predictably, it's crucial for brands to capitalize on this format and understand where social video advertising is headed in the future.
In this article, we're diving into some of the biggest social video ad trends for the year ahead, and how digital businesses can leverage these in their social video marketing strategy.
Short Clips to Remain Hot
Undoubtedly, if a company can keep their videos short, the odds of getting more views and having their audience watch until the end of the video will increase. So, it's no wonder why TikTok and Instagram Reels video clips remain exceptionally popular, just as the skippable YouTube pre-rolls.
In this respect, one of the practical tips for 2022, regarding the video content specifics, implies including somewhat the behind-the-scenes footage to social video ads, hence providing viewers with a more intimate experience of your brand.
Alternatively, you can also create brief, yet helpful recommendations to people who follow your brand on social media, from product reviews to and actionable tips & tricks, just to name a few.
Captions to Grow Increasingly Important
Historically, while videos that autoplay with sound on have been perceived as perhaps the most annoying type of online video advertising, both in the instream, and outstream niches, an ad creative, muted by default has a much greater chance of being non-disruptive, yet viewable to customers.
More importantly, as the Verizon media study unveiled, over 80% of viewers are more likely to watch an entire video ad with sound off, if it includes captions, and this is where brands can benefit a lot.
While the importance of captioning a video ad creative in 2022 looks indisputable, it's how to do it better, where the disputes may be heating up.
Namely, in spite of using the default audio transcription tools, provided by social media, a more efficient way to leverage captions is to include them in the creative itself.
Even though this option might seem like a more expensive and time-consuming one, ensuring the correct message is being conveyed by the ad is more crucial, after all.
More importantly, it's also possible to use existing captioned social video (e.g. from a brand's YouTube channel), as a source of direct video advertising demand in one of the future outstream video ad campaigns.
Upcoming Revival of Shoppable Videos
In plain words, a shoppable video is a kind of video advertising content that invites users to buy an item directly from the video ad player via including LP links and CTAs to allow viewers to take action and proceed to making a purchase.

In this respect, while this type of video creatives has been widely-used particularly in the retail niche in the past, a greater attention to the entire concept of ad shoppability due to Google's shift to MUM, along with the greater market's focus on immersive advertising, will likely to result in somewhat a revival and growing expansion of shoppable video ads across various verticals in 2022.
Live Streams to Reach Metaverse
While short social advertising videos are obviously a match made in heaven with TikTok, insightful live streams can be an effective way to inform customers on essential topics on Instagram and YouTube. Not only does this tactic can put the purpose over mere brand's reach, hence improving the overall social well being, but will inevitably benefit the brand's reputation, too.  
As for the entertaining video advertising content, launching live streams in metaverse will likely to grow trendier in 2022, particularly among the top-tier brands, whose marketing teams usually operate comparatively greater financial and operational resources.
---
About the Author:
Lily López is a Content Writer and Marketer at Envato by day, and a Spatial Design student by night. She's based in Tijuana, Mexico and has worked with several global clients for the past 7 years developing projects involving Content Operations, Data Analytics, Copywriting, Outreach and Voice-over productions. When not working, Lily can be found hanging out at the nearest flea market.