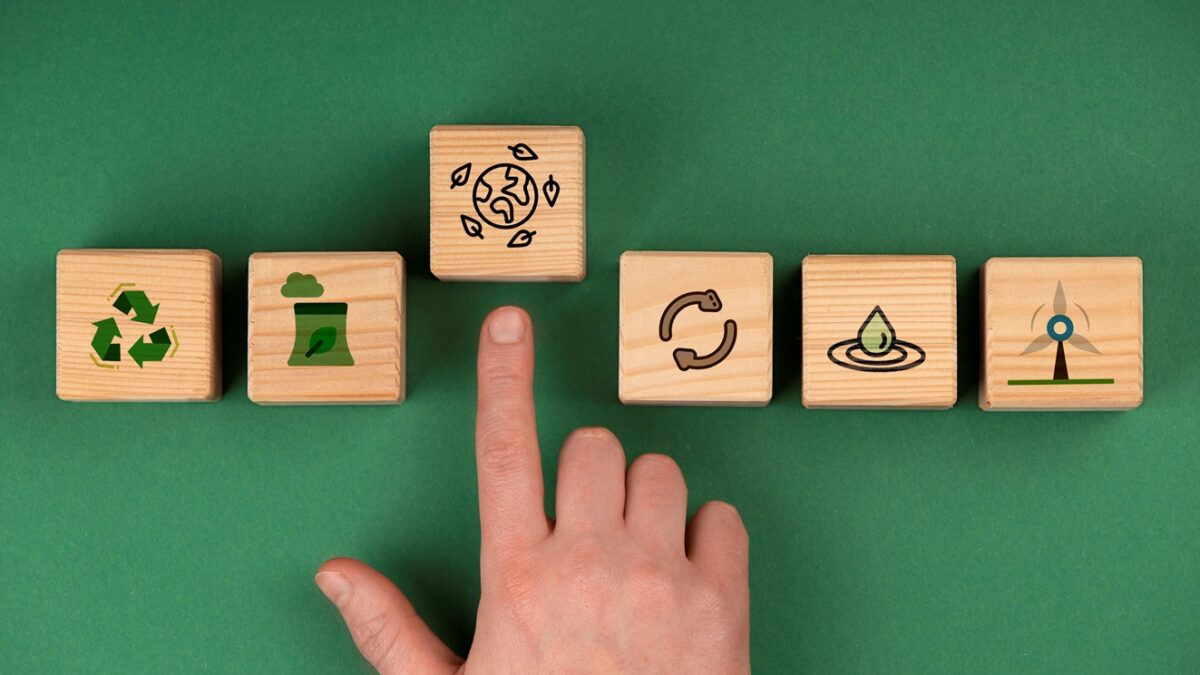 As sustainability is getting more prominence in the online ad industry, it's high time for digital businesses to step up and invest more practical efforts in this field. Let's see how this can be done. 
While the idea that a global climate crisis is quickly becoming an existential threat for the entire world is nothing new, it hasn't been until 2022 when the notion of sustainability became one of the top priorities for businesses working in the online advertising niche. 
As the recent AudienceXpress survey demonstrates, ~60% of agencies and over 65% of advertisers in the UK, Italy, France, Germany and Spain, for instance, currently consider sustainability essential for their businesses, and 45%+ of marketers claim their top priority lies in determining specific targets in terms of cutting CO2 emissions during the product/service creation. 
Much Talk, Less Action?
However, now in 2023, the fact is that decarbonization still remains a big challenge for publishers, brands and ad tech vendors. Namely, some of the biggest issues include the lack of a somewhat universal standard on how to measure actual carbon emissions, as well as the complexity of auditing of carbon offsets. Add it to the wide-spread greenwashing and the frequently misleading marketing claims, regarding businesses' environmental aspirations, and one might get the idea that the chosen strategy in online advertising is still "much talk, little action". 
The reality is, however, that while the path to zero-net emissions might be long and bumpy, and much is still to be done, at least we're moving ahead. However, any further progress inevitably requires the industry's collaborative efforts every step of the way.
Collaborative Initiatives are a Must 
One of the relatively efficient examples of the collaborative effort to reduce carbon emissions in online advertising is, perhaps, the Ad Net Zero group, founded in 2022, which currently has tens of reputable members, including ANA, PubMatic, Dentsu, GroupM, Havas, Google, IAB, Amazon and many more. 
Another one is the so-called Green Initiative (Ad Net Zero, Scope3,IAB Tech Lab), which has declared its aim to lower carbon emissions in online advertising, majorly through supply path optimization, and determine benchmarks for sending and receiving carbon emission signals across the programmatic ad supply chain. 
Moreover, in June 2023, 18 national IAB associations in Europe also signed the common Commitment Agreement on Sustainability, followed by the release of IAB Tech Lab's guidelines on how to increase sustainability across the programmatic marketplace. 
For what it takes, such actions demonstrate the idea of decarbonization of the digital advertising ecosystem is still very much alive.
How to Improve Sustainability across the Ad Supply Chain
Non-surprisingly, most of the general recommendations on how to reduce carbon emissions across the ad supply chain usually include minimization of the middlemen and achieving higher transparency in fees and involved ad tech players. 
Namely, according to Good Loop research results, adding extra advertising technology layers adds over 0.1kg of carbon per 1000 ad impressions, which is why finding a way to decrease their number may potentially have a positive impact on the overall ad campaign footprint. 
And as for the advice for companies on the Demand side (brands, ad agencies, DSPs), this often implies consolidation of their partnerships, e.g. with the so-called downstream tech vendors, while also prioritizing partnerships with businesses that keep sustainability as their key focus area. 
On the practical side, however, things may get trickier. 
In particular, according to the 2023 IAB Tech Lab's guidelines, for instance, some of the practical recommendations for companies on the Supply side include:
limitation of multi-hop resellers;
limitation of cookie synchronization;
implementation of a unique, persistent ID for an advertising unit on a webpage (e.g Global Placement ID);
use of preferred paths;
data compression and minification, etc.
Meanwhile, businesses on the Demand side should consider:
limitation of bids on duplicate requests (e.g. through the use of Global Placement ID);
limitation of multi-hop impression buys;
avoidance of "made for advertising" inventory;
use of interoperable IDs, where possible, and much more.
And in the online video advertising context, a relatively fast way to decrease the overall campaign carbon footprint is to reduce the size of video ad creatives and choose to deliver ads solely over Wi-Fi, but the overall list of recommendations is, certainly, much longer.