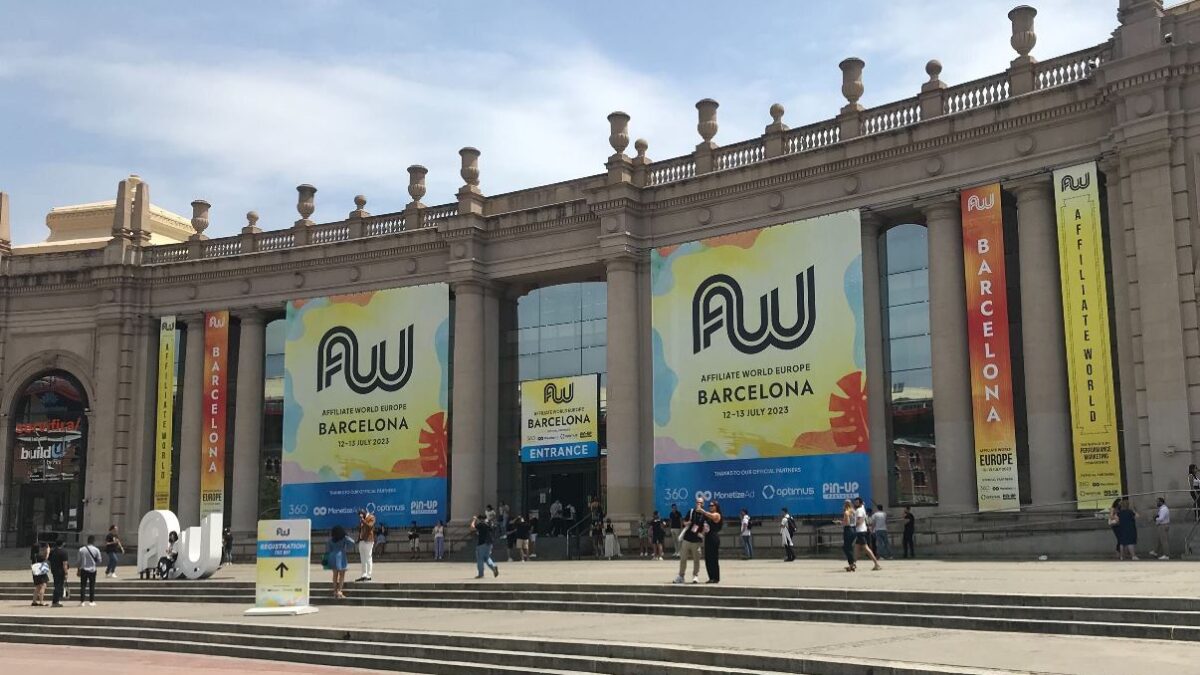 Long story short: AWE 2023 has been a blast! Now that the event is over, it's time to recall some of the key takeaways from it.
Since its debut in 2015, the annual Affiliate World Europe event in Barcelona has been only expanding its global recognition. Namely, this year it has succeeded in bringing together thousands of digital marketing and advertising professionals from all over the world to share their practical expertise, network and nourish their professional partnerships for the two days of expo and conference in Fira de Barcelona Montjuïc.
Non-surprisingly, the AdPlayer.Pro team has attended AWE 2023, too, and now that we're back, it's time to share some of the key event takeaways:
AI technologies remain the hottest, trendiest novelty for digital marketers
In many ways fueled by the ChatGPT boom, AI tech solutions have been at the center of digital marketers' focus in the recent months as well, and will be obviously eating out brands' advertising budgets in Q3 and Q4 2023. 
Namely, some of the widely-discussed, soon to be released performance optimization solutions are those by Google, Microsoft and other tech giants.
E-commerce tops fast-growing niches across the digital ecosystem
With the retail media advertising market volume surpassing all optimistic expectations for 2022 and 2023, the global e-commerce niche is in fact booming, in spite of the recent economic downturn.
Quite predictably, global brands and agencies are excited to make the most of the newly-unlocked commerce media ad opportunities, putting more pressure on retail publishers and tech vendors, though, to ensure both the more precise measurement, and the greater scalability across the board.
---
The AdPlayer.Pro team would like to say Thank You to AWE 2023 organizers and everyone we met during this year's two days of expo & conference! It's been a pleasure!