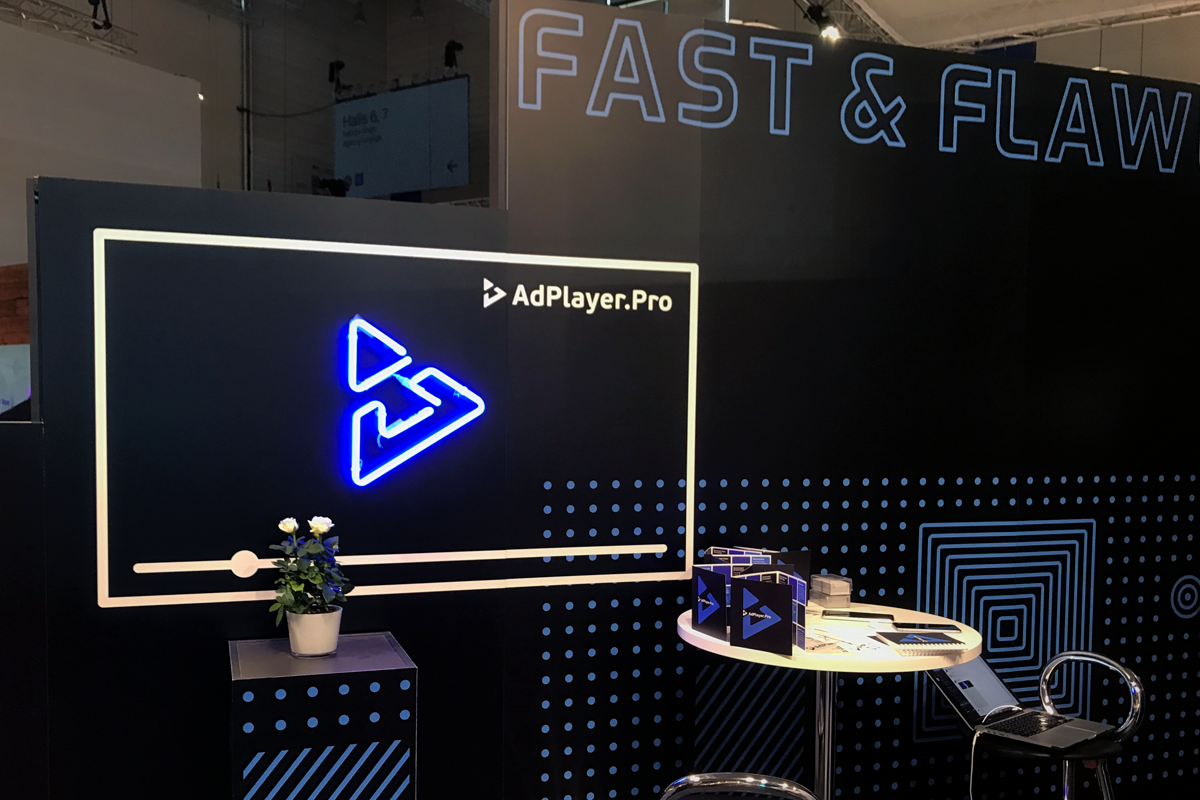 DMEXCO 2018 has, undoubtedly, been an amazing event for the digital advertising industry!

For the two days on September 12 & 13, the city of Cologne has turned into the boiling pot of creative thinking and innovation gathering thousands industry leaders, media experts and tech startups across the 100 000 sq m expo & conference space.
The AdPlayer.Pro team was in the thick of events: we've had over 50 meetings, got some valuable new contacts, met our old friends and had the happiest time during our on-stand Happy Hour event.
Having taken part in numerous discussions on the new industry trends during #DMEXCO2018, now that the expo & conference is over, we're delighted to share a few of our takeaways from the event:
Creative content is getting gradually smarter and much more relevant, with video being still at the forefront as the dominant medium of ad messaging and storytelling.
CTV, OTT & VOD ad inventory is getting increasingly hotter across the video advertising landscape, given the growing number of cord-cutters across the world.
AI: while artificial intelligence in business systems has, obviously, become the globally transformative tech, it yet lacks diversity in terms of its use in digital video ad industry. However, the forecasts for the future are nothing but optimistic.
Major video ad tech buzzwords of 2018: VAST 4.1, OpenRTB 3.0, Ads.txt & Ads.cert in mobile apps, and more.
The AdPlayer.Pro team would like to say a Huge Thank you to event organizers,
all of our booth visitors and everyone we've met during DMEXCO 2018!
See you in Cologne next year, at DMEXCO 2019!