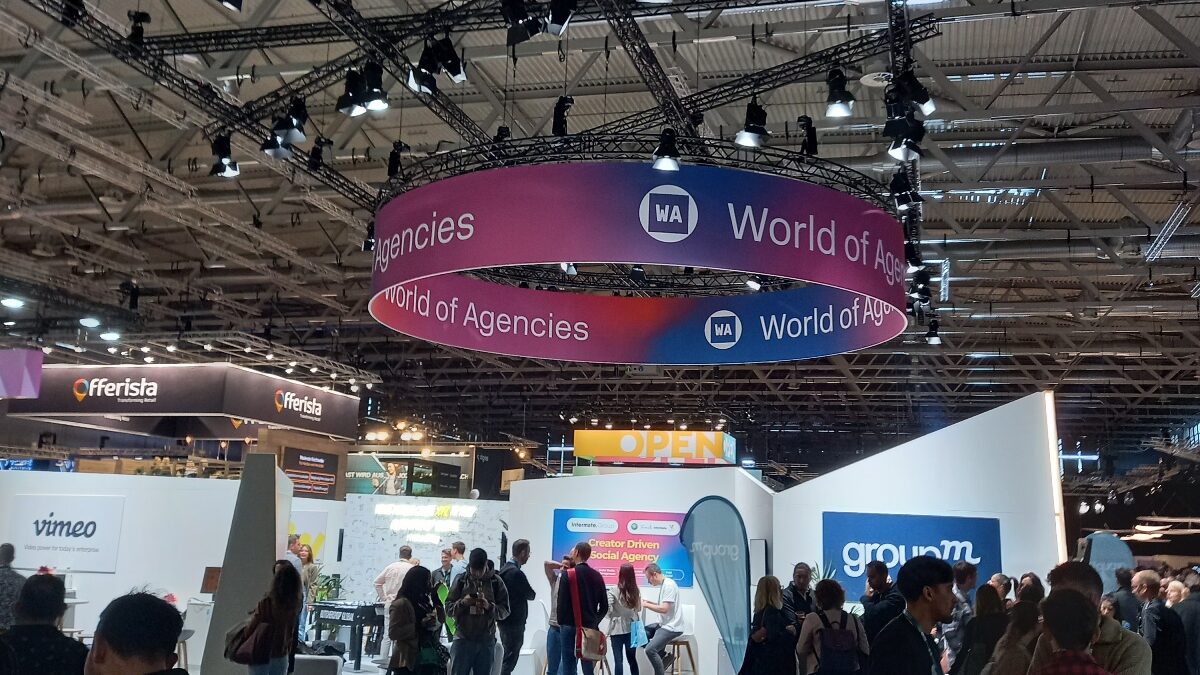 DMEXCO 2022 was a real blast! Check out some of the major observations from the event as seen by the AdPlayer.Pro team.
Unlike the previous several years of DMEXCO @home, this year's expo & conference in Cologne was a full-fledged two-day offline event. And it was huge!
Here are just some of the numbers: DMEXCO 2022 brought together over 40,000 visitors, 500+ partner companies and 770 speakers on the 14 event stages in three halls of the legendary Koelnmesse in Cologne.
Quite predictably, the AdPlayer.Pro team attended this year's DMEXCO, too. And we're delighted to share some of the major takeaways from it.
Privacy-Focused Adtech is Stealing the Limelight
Given that Google officially confirmed the deprecation of third-party cookies in Chrome in the end of 2024, the importance of finding new, effective ways to cope with audience addressability challenges remains among the top businesses' priorities.
In this respect, the adoption of data clean rooms has been widely discussed as a potentially efficient medium to access and utilize publishers' first-party data. However, as one of the experts admitted, the concept itself does NOT imply the creation of data elements, hence the importance of maintaining the customers' data flow in future is vital.
Namely, while many brands are likely to put greater focus on their use of second-party data in 2023, the epic battle between large identity resolution tech (e.g. Google Privacy Sandbox) and the contextual targeting vendors is seemingly inevitable.
Sustainability to Become a Crucial Staple in Digital Advertising
We've seen it coming, and so it began. Following the increasingly noticeable negative impact of climate change on the world in its entirety, and the consequently accelerating consumers' demands towards brands they engage with, the digital advertising industry is becoming more involved in the mission of becoming more "sustainable", i.e. less carbon-heavy (if not carbon-neutral).
Quite predictably, the idea goes far beyond the adoption of eSignatures and a paperless office, or some other, relatively more sustainable work management solutions. In fact, in practice this not only means reducing the amount of emitted carbon dioxide per campaign from the staggering current average of 5.4 tonnes (per IAB Europe data), but the change of the whole perception of the online advertising supply chain in order to achieve a continuous positive change.
From a publisher's perspective, in particular, we predict that this shift of paradigm will likely result in reputable publishing houses gradually cutting collaboration with carbon-heavy advertising partners in the months to come.
Meanwhile in Metaverse…
Long story short, the metaverse boom isn't ending any time soon, but the variety of brands' presence will be expanding, i.e. to the healthcare, sports training and remote work spheres, in many ways fueled by the expected launch of new wearable VR/AR devices in H2 2023. Quite predictably, this in turn will drive competition among the largest market players in their fight for audience loyalty, hence the potentially bigger advertising revenue pie.
In addition, the creator marketing industry in metaverse will be growing, too, with more top-tier brands actively seeking virtual influencer marketing partnerships in 2023 to reach their target customers.
Last but not least… While retail media advertising wasn't among the top-3 topics of panel discussions during the conference, expo participants have been, undoubtedly, buzzing about it. Quite naturally, we expect that digital businesses working in this rapidly growing niche will be making more headlines closer to Q4 2022 and in 2023. Let's stay tuned.
---
We would like to say a big Thank You to DMEXCO 2022 organizers and everyone we met in person during this year's expo & conference.

See you at DMEXCO 2023!