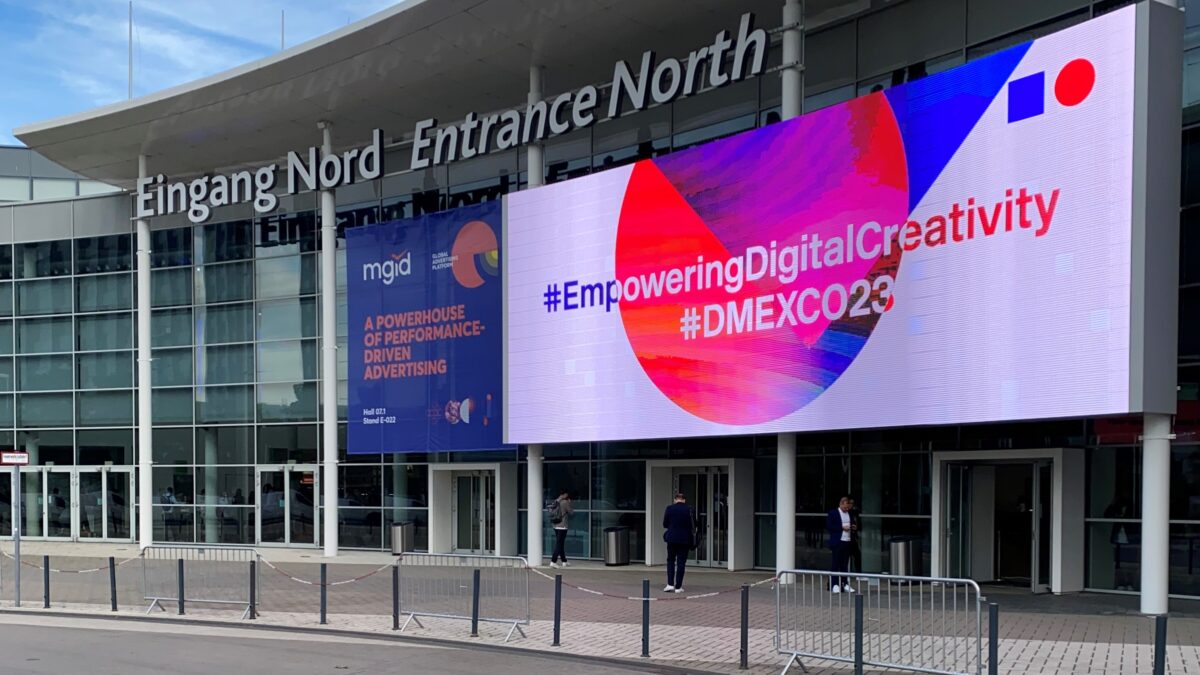 The AdPlayer.Pro team share their insights and key takeaways from the DMEXCO 2023 expo & conference in Cologne, Germany. 
One thing is clear – this year's DMEXCO expo & conference was a huge blast! Over the two days of the event, tens of thousands of online marketing and advertising specialists representing some of the top players in the niche have come together to share their perspectives on the present and future of the digital advertising industry.
Well, now that DMEXCO 2023 is over, the AdPlayer.Pro team members are happy to share some of our key insights and takeaways from the event.
AI Stays in the Limelight 
Undoubtedly, the rise of generative AI tech solutions and their potential impact on the global digital ad ecosystem was one of the primary topics at this year's DMEXCO.
Namely, while some of the experts on stage, specifically among the top-tier publishers, e.g. Mr. Robert Blanck from Axel Springer, pinpointed the importance of keeping the journalism human in order to maintain readers' trust, the common ground of the majority of speeches and panel discussions was: both the generative AI, and the predictive AI solutions are here to stay, driving forward the further digital transformation.
In view of this, it's crucial to embrace their strengths in order to keep one's digital business striving.
Tech Giants to Remain on Top amid Market Fragmentation
Aside from the AI-driven digital transformation, one of the key trends for 2024, as was clear from the fireside chat with the world-known investor Sir Martin Sorrell, will be the inevitable online ad market fragmentation, amidst which the top companies, including Alphabet, Apple, Microsoft and others would manage to remain on top.
The key to success of a growing business would, thus, include their being able to adapt to the increasingly fragmented realities, where the North America and LATAM regions will be growing more important, as well as the countries of Asia, like India and Indonesia.
Retail Media Advertising Continues Booming
For what it takes, if there's one digital market niche, which has proven to be immune to the recent economic downturn, it was, and still is, retail media advertising. 
Most particularly, while the U.S. retail media ad industry has been undergoing its sharp growth in the past few years, it looks like the relevant European market sector is accelerating, too, with retail media offerings jumping up by over 39% YoY in 2022 (per IAB Europe).
The major challenge in this sphere, however, remains the same: the industry is still lacking a unified approach to cross-retailer outreach, and this is what needs to be tackled in the coming months.

---
The AdPlayer.Pro team would like to say a huge Thank You to DMEXCO 2023 organizers and everyone we met in person at this year's expo & conference! 
See you at DMEXCO 2024!