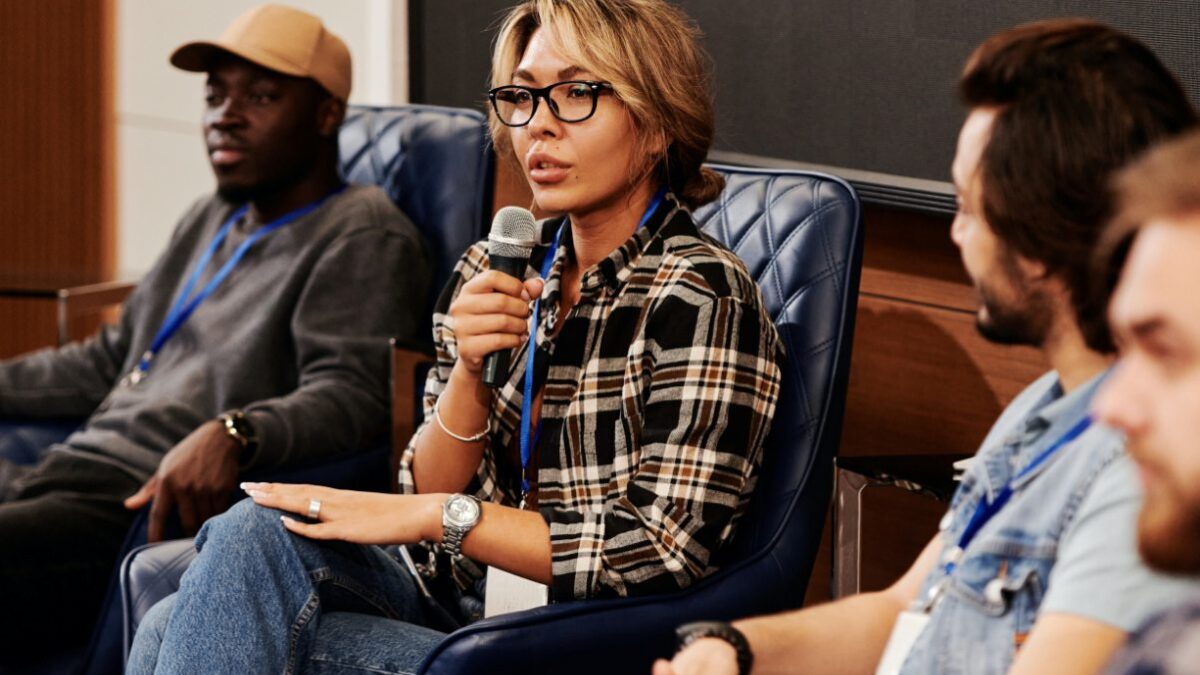 With most of the European digital advertising events taking place offline this year, let's take a dive into some of the top ones you should consider RSVPing to in Q3 & Q4 2022.
Over the past years the value of the European digital advertising market has been growing exponentially, by over 30% YoY up to 92 Billion EUR only in 2021 (per IAB Europe). Quite predictably, both the content marketing conferences & the online ad expo & conference industry have been rapidly expanding in the region, too.
In this respect, while in 2020 – 2021 many organizers had to fast-forward launching online alternatives instead of the in-person gatherings in view of the ongoing COVID-19 pandemic, 2022 is already becoming the year when digital ad market leaders will be able to meet offline in Europe again, perhaps during one or more of the following industry events:
DigiMarCon Amsterdam 2022
When: September 8 – 9, 2022
Where: Amsterdam, Netherlands
The list of topics announced for this year's two-day DigiMarCon Amsterdam event encompasses the martech, adtech and SaaS technologies (e.g. SaaS reporting tools), just to name a few, and includes topics like:
Tickets: The all-access pass to the offline expo & conference is available for purchase for 747 EUR until Jul 29, 2022 with the price being expected to rise by 150 EUR further on.
Meanwhile, the expo-only pass is only 47 EUR/day, and in case you can't make it to the conference, the online access to all sessions and masterclasses (both live & on-demand) is currently available at the early-bird price of 197 EUR (which will rise by 100 EUR further on).
Note! Proof of vaccination against COVID-19 is mandatory for all in-person attendees.
More info regarding DigiMarCon Amsterdam 2022 is available at https://digimarconamsterdam.nl/
DMEXCO 2022
When: September 21 – 22, 2022
Where: Cologne, Germany
Even though the past two DMEXCO @home iterations have definitely been a success, this year's expo & conference is, undoubtedly, one of the most long-awaited offline digital advertising events in Europe.
The organizers expect to gather hundreds of exhibitors and visitors on the territory of the famous Koelnmesse to network and discuss some of the key trends shaping out the industry present & future, as well as the evolutionary changes it undergoes.
Namely, the major conference tracks will include:
Visitor tickets: price TBA, the sale starts later in July 2022.
Find out more about the forthcoming DMEXCO event at the official website: https://dmexco.com/.
Digital Marketing Days & Total Video 2022
When: October 11 – 12, 2022
Where: Hamburg, Germany
This year's Digital Marketing Days & Total Video conferences in Hamburg will be merged, gathering industry leaders and reputable experts to exchange their insights on the major digital trends, as well as what the future of video advertising will look like.
In particular, some of the key discussion topics will include:
Tickets: the two-day offline visitor ticket is 835 EUR (early bird price until 15.08.22, then 1255 EUR), while the online access to conference content is available for 335 EUR.
Read more about the Digital Marketing Days & Total Video 2022 conference at https://horizont.dfvcg-events.de/digital-marketing-days/
Digital First 2022
When: Oct 20, 2022
Where: Brussels, Belgium
The one-day Digital First expo & conference will be bringing together digital companies working in various market verticals to exchange their views & predictions on the future trends & concepts, and explore new business opportunities.
In particular, key conference tracks will include:
Visitor tickets: the early bird price for a visitor ticket is 25 EUR. This will increase up to 50 EUR after August 16, 2022.
Learn more about Digital First 2022 at https://digitalfirst.be/.
Martech Expo 2022
When: November 22 – 23, 2022
Where: London, the UK
As announced, this year's annual Martech Expo event will bring together over 150 expert speakers (including representatives of the marketing agencies in the UK and other parts of the world), 200+ exhibitors and 6000+ visitors across the globe in London to discuss their outlooks on how the digital marketing and advertising technologies will be evolving in the upcoming months & years, as well as explore new business connections and opportunities.
Visitor tickets: free
Find out more information about the forthcoming Martech Expo event at https://www.marketingtechexpo.co.uk/.