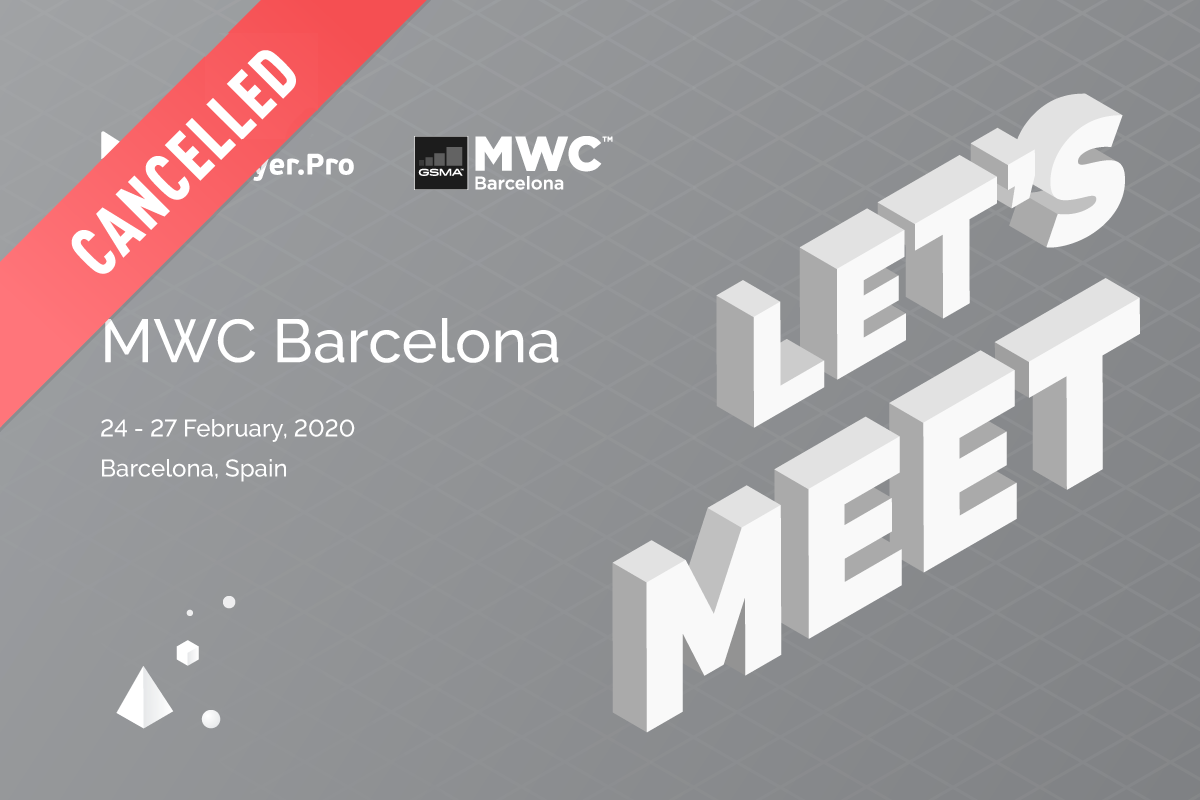 AdPlayer.Pro respects the GSMA decision to cancel MWC Barcelona 2020 and will be looking forward to participating in future MWC events.
Although yesterday's news on the cancellation of this year's MWC Barcelona expo & conference, due to the concerns related to coronavirus outbreak, was sad to hear, the AdPlayer.Pro team fully understands and supports the GSMA commitment to people's health and safety, and will be looking forward to taking part in future MWC events in the upcoming years.
Our thoughts remain with all of those affected by the coronavirus outbreak across the world.